Face & Lip Scrubs
Cleanse, exfoliate, spot treat & moisturize with our revitalizing Tea Tree & Calendula Flower sugar scrub. It will reveal radiant, soft, glowing skin after just one use! Works wonders for all types of skin issues.  Our relaxing Lavender sugar scrub cleanses, exfoliates & moisturizes in one easy step. It will reveal soft, glowing skin while providing a soothing aromatherapy experience.
Show:



Filters

Lavender Bliss Face & Lip Scrub
Our Lavender Bliss Face Scrub is relaxing, refining, refreshing, cleansing, softening, anti acne, anti blemish and helps even tone. Materials: Sugar, coconut...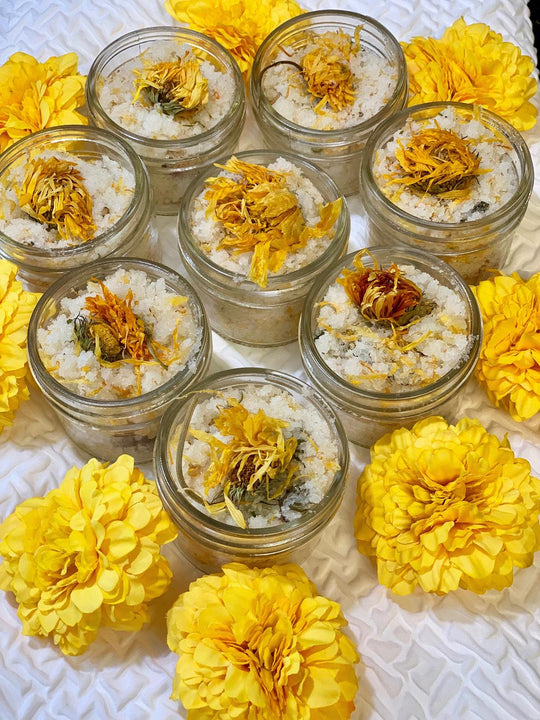 Load products